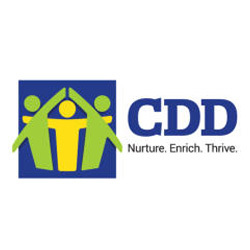 Direct Support Caretaker
Sorry, this job has expired.
Kansas City, MO
We are looking for caring, helpful staff to assist individuals with developmental disabilities. We are hiring Direct Support Caretakers.

We offer the following compensation/benefits for full-time positions:
• Pay rate is $11 per hour
• Shift differential Saturday and Sunday extra $1.50 per hour
• Certain positions receive an extra .52 cents per hour driving bonus
• Paid holidays
• Vacation and Sick pay
• Health, Dental, Vision insurance; Flexible Spending Account (FSA)
• $25k life insurance policy paid by CDD
• 401(k) with agency match
• Referral bonus

CDD provides residential supports for people with developmental disabilities that include group living (group homes), Individualized Supported Living (ISLs) and Personal Care Assistants (PCA) in natural homes. Our staff is committed to assisting individuals with daily living activities, cooking, domestic skills, money management and transportation to name a few. Successful candidates will be reliable, enthusiastic, professional and interested in working with people. Ongoing training opportunities also provided.

Full-time and part-time positions are available in the Kansas City, Grandview, and Independence areas. You must be willing to work weekends, evenings and overnights.

The following qualifications must be met:
• High school diploma/GED.
• Ability to pass criminal/registry background screening.
• Must be at least 18 years old.
• Have a valid driver's license and a clean driving record.
• Ability to pass medication, adult CPR and First Aid classes.

Some of the people we support prefer to work with only male staff. Males are encouraged to apply.

The following are preferred qualifications:
• Prefer people with their own car and car insurance (some positions require a car)
• Experience in the MR/DD field
• Bilingual in English AND one of the following:
• Spanish
• American Sign Language

About us:
CDD is dedicated to supporting persons with disabilities in achieving their fullest potential. We are committed to helping individuals with disabilities acquire skills and supports that encourage independent living, community inclusion and/or working competitively. The rights and privileges of people with developmental disabilities are both respected and encouraged.

We are an Equal Opportunity Employer.
8206